Few moments in life are more precious than the birth of a child. We invite you to make a gift in honor a new baby in your life, to support mothers and babies in our community. Your gift will support prenatal the hospital's classes, new parent support groups, and other hospital programs serving the 1,200 babies and families born here every year.
For gifts of $250 or more, we invite you to inscribe a turtle on the hospital's baby wall, with the name and birthdate of a child you love. The wall also serves as a loving remembrance for families who wish to honor a baby's life.
Share the joy and wonder of a baby's birth by supporting mothers and babies at Sentara Martha Jefferson Hospital.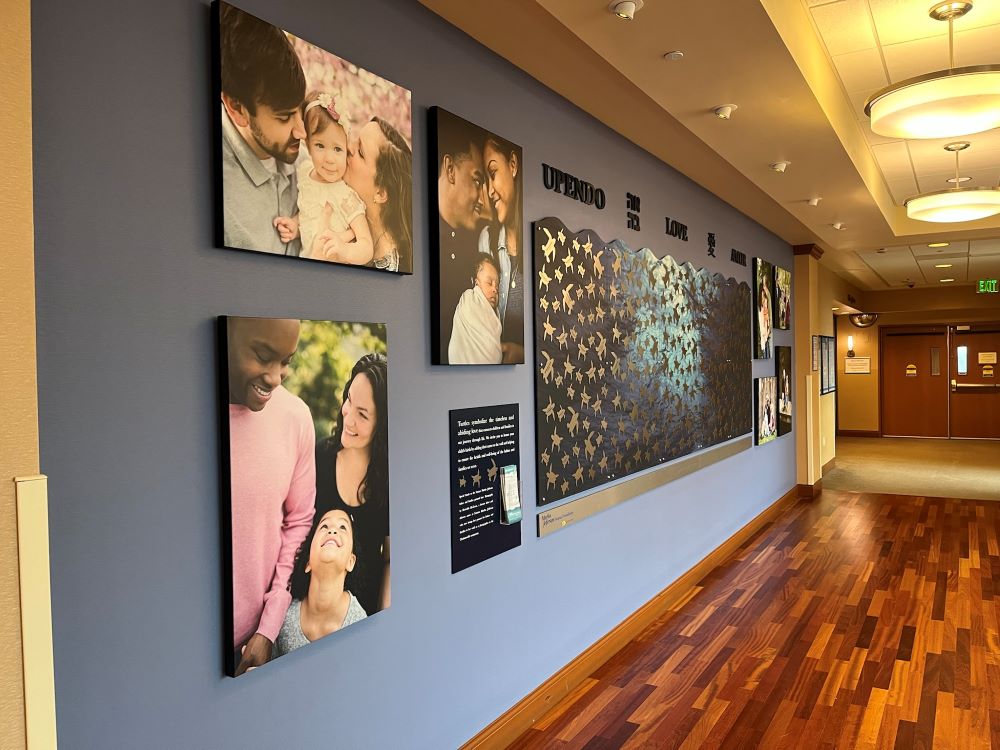 More Mother Baby Programs
Every baby born at Sentara Martha Jefferson Hospital is a miracle, but that was especially clear with the arrival of Mackenzie de Guzman on March...