Promote Community Health & Wellness
Get Healthy, Be Healthy, Stay Healthy with Sentara's Starr Hill Health Center
of your gift directly supports programs that benefit our local community.
Sentara Starr Hill is a great resource, and everything is free for the community. They're helping me improve and keep up with my health.
Ruth Williams
Sentara Starr Hill Health Center Client
Breaking through barriers to change.
Change is hard, especially when it comes to food and lifestyle choices. Our community health advocates serve as a coaches and partners for individuals on their journey toward better health, providing the support needed to prevent and manage chronic illnesses, including diabetes, heart disease and obesity.  
From individualized wellness plans to cooking classes and exercise groups, the roster of programmatic offerings from the team is designed to meet people where they are and provide judgment-free support. All services are freely offered to all in our community, so that everyone has access to the care and resources they need to live longer, happier, healthier lives. 
From their office at the Starr Hill Health Center, the community health team collaborates closely with local partners to lead the charge for Sentara Martha Jefferson Hospital in addressing the most pressing health issues, as identified in the region's comprehensive Community Health Needs Assessment.  Developed in conjunction with UVA Health and the Blue Ridge Health District, the Assessment provides a road map for improving the health of our community. Sentara Martha Jefferson's community health team frontline advocates, leading the charge in reducing health disparities and improving access to care for all.     
We're here to support people and get them through the difficulty of changing eating habits and other lifestyle aspects. We don't turn anybody away. No one is perfect--you can always come back and keep trying to improve your lifestyle.
Setour Dillard
Registered Nurse & Care Manager
200 uninsured and underinsured women
receive free breast cancer screenings every year thanks to community support.
Sentara Martha Jefferson's community health team is truly neighbors caring for neighbors. The generosity of our community supports the team and enables them to offer their services free of charge to help friends and neighbors make wiser choices and lead healthier lives. From cooking classes to group sessions, the community health team covers all aspects of healthy living, including: 
The community health team provides one-on-one support to help clients create and reach their health and wellness goals. All services are free, and they include:
Nutritional education and healthy food access programs
Regular blood pressure, A1C checks for diabetes, and weight checks
Vaccine access
Medicaid enrollment support
Referral to a primary care provider
To improve health and wellness for all, the community health team organizes a robust suite of classes, all offered for free thanks to community support, on a wide range of topics, including:
Cooking Classes
Exercise and wellness classes, including yoga, walking groups, dance, acupuncture, and therapeutic massage
Youth programs for K-12 students, including camps, hospital tours, and volunteer programs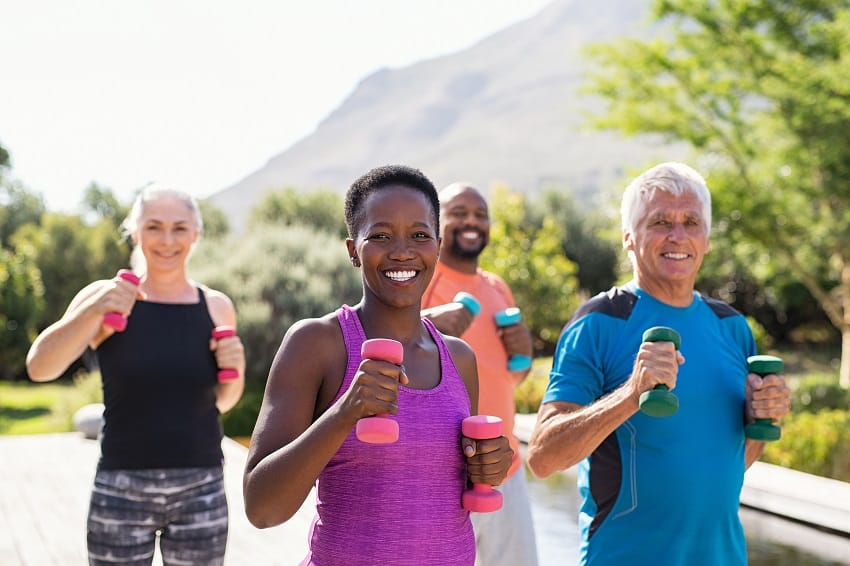 Home base for the community health team is the Starr Hill Health Center at the Jefferson School in downtown Charlottesville, but the team is committed to bringing their services to clients throughout the region. With that in mind, they are a frequent presence at neighborhood events, such as:
Health and Community fairs
Walking and exercise clubs
Community learning and advocacy circles
Healthy food access programs
Partnerships are paramount to Starr Hill's success, and clients receive free 30-day guest passes at the local YMCA, free chair yoga classes at the Jefferson School through the Charlottesville Parks and Recreation Department, and in person classes at local churches, thanks to a partnership with the local pastors' association.  
Your support wraps our community in love and care throughout the cancer journey.