Sentara Martha Jefferson Hospital
Cancer Resources & Survivorship
Supporting patients and families throughout the cancer journey.
With Patients, every step of the way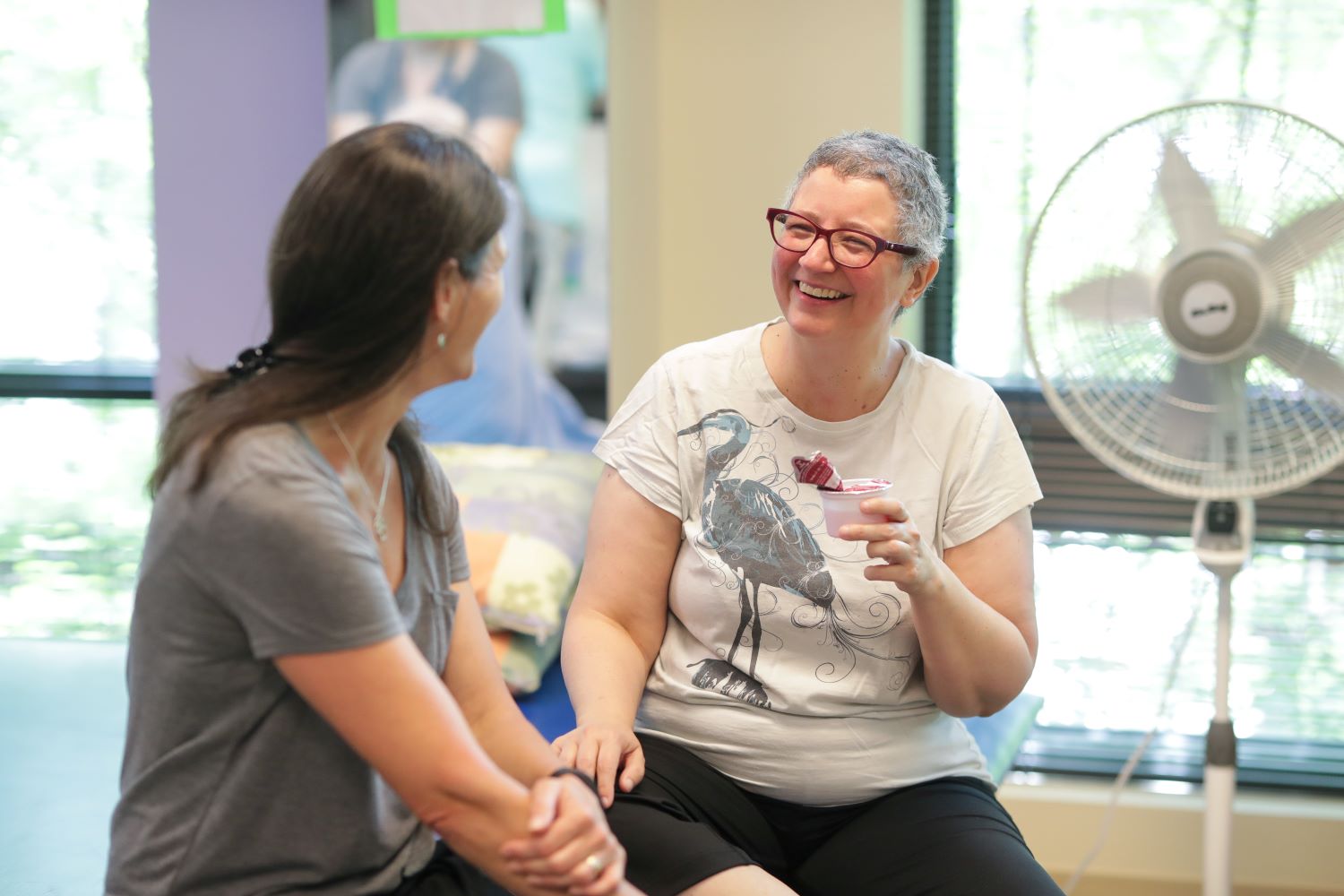 Thanks to your generosity, no one faces the physical and emotional challenges of cancer alone at Sentara Martha Jefferson Hospital. Community support makes possible essential programs including: 
Marianne's Room, which provides a variety of hats, scarves, and wigs, along with therapeutic skin lotions, shampoo, and lip balms specialized for cancer patients.
The Something Special Shop, which supports patients recovering from mastectomies with camisoles and drainage pouches that provide much-needed comfort and assistance.
Educational classes, support groups, massage therapy and image recovery support
Caring Embrace shawls, hand knitted by volunteers to keep cancer patients warm during treatment and recovery
A 12-Week Cancer Survivorship Program that is a favorite, inspiring one patient to share "this program saved my life." The program helps patients communicate with their primary care physicians and identify possible signs and symptoms of disease recurrence, as well as potential long-term effects of treatment.
These programs would not be possible, much less free, without the generous support of our community through the Martha Jefferson Hospital Foundation.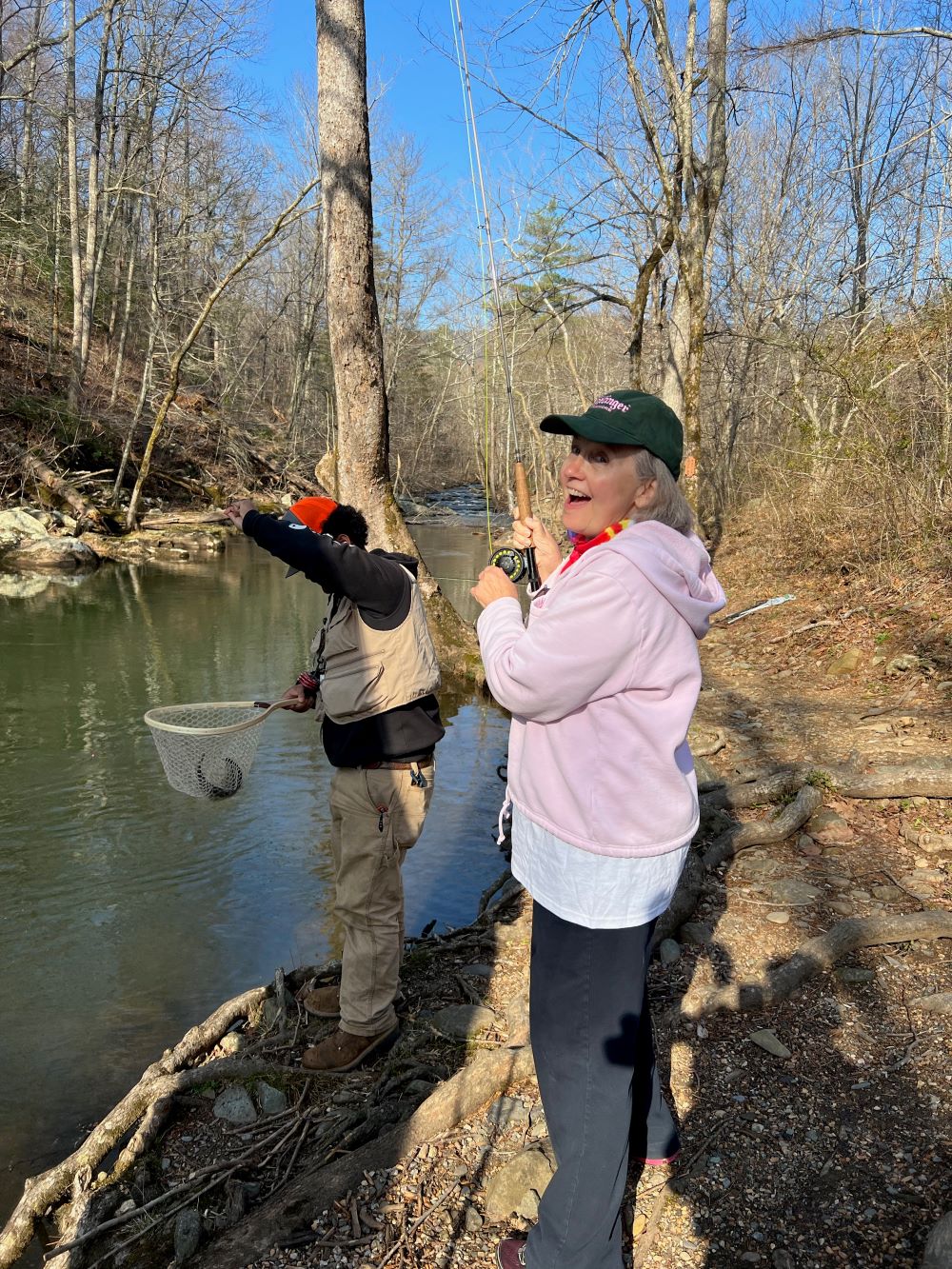 A retired speech therapist from Clark Elementary, Jacqueline Ragland fought an aggressive form of non-Hodgkins lymphoma at Sentara Martha Jefferson. Her treatment involved an intensive combination of chemotherapy and radiation, and to stay strong, she relied on many of the clinically proven services philanthropic support makes possible: massages to ease her pain and discomfort; art therapy; free wigs and scarves, and peer support.
Jacquelyn also attended a women's only fly-fishing retreat free of charge, where she had an opportunity for mental and spiritual renewal with other survivors in a beautiful setting.  "I could go on this fly-fishing trip, which was fabulous and exceeded my expectations, and endeavor in some nice things amidst the hard time," she recalls. "It helped me stay positive."
All the support for her spirit, as well as her body, really made a difference. Although the prognosis looked bad at first, the treatments worked. "I'll never forget the evening Dr. Romano called to say, "I think we're going to be ok!" I'm forever grateful for his expertise and kindness."
Jacquelyn has been cancer-free for five years. We are truly grateful to friends like you for helping to support her through her cancer journey. 
For more information, contact our Cancer Resource Center nurse navigator at 434-654-8401.