Sentara Martha Jefferson Hospital Presents
Culinary Concepts AB
2041 Barracks Road, Charlottesville
Chef Brinson Shares his favorites
different cultural cuisines all summer
Pick a cuisine you already love or learn something new! Chef Antwon Brinson will share his favorite healthy and flavorful multi-cultural recipes all summer.
All classes will be held on Tuesdays, from 5:00 pm-6:30 pm.  Use the link above to register for these free sessions.   
All classes take place at Culinary Concepts AB in Charlottesville.
Your Instructor:
Chef Antwon Brinson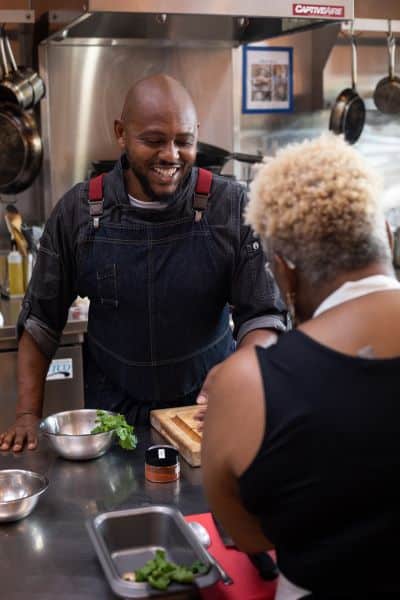 Chef Brinson trained at the Culinary Institute of America and apprenticed at the legendary Greenbrier Resort. Recently he was featured on The Big Brunch with Dan Levy.
Read Chef Antwon Brinson's full bio here.
Contact Diana Webb with questions at 434-984-5350 or dmwebb2@sentara.com