First Tuesday Education Series
Overview of Genetic Counseling
Case Review of Hereditary Breast and Colorectal Cancer Familes
Tuesday, October3, 2023
5:00 pm-6:00 pm
Free!  Registration Required 
Overview of Genetic Counseling
Are you or your doctor concerned that cancer might run in your family? Or do you currently have cancer and would like to understand your risk for other cancers, as well as help your family members learn about their own cancer risks? If so, join Sentara's Paul Kwon, MS, LCGC, as he talks about how genetic counseling can help patients understand their family history and how it affects their risks for cancer and other genetic conditions.
When it comes to health, knowledge is power. Join Paul as he shares case studies of families impacted by hereditary breast and colorectal cancer. He will answer questions and offer guidance on how to use generic information wisely to make informed decisions and be proactive about your health.
Your Instructor:
Paul Kwon, MS, LCGC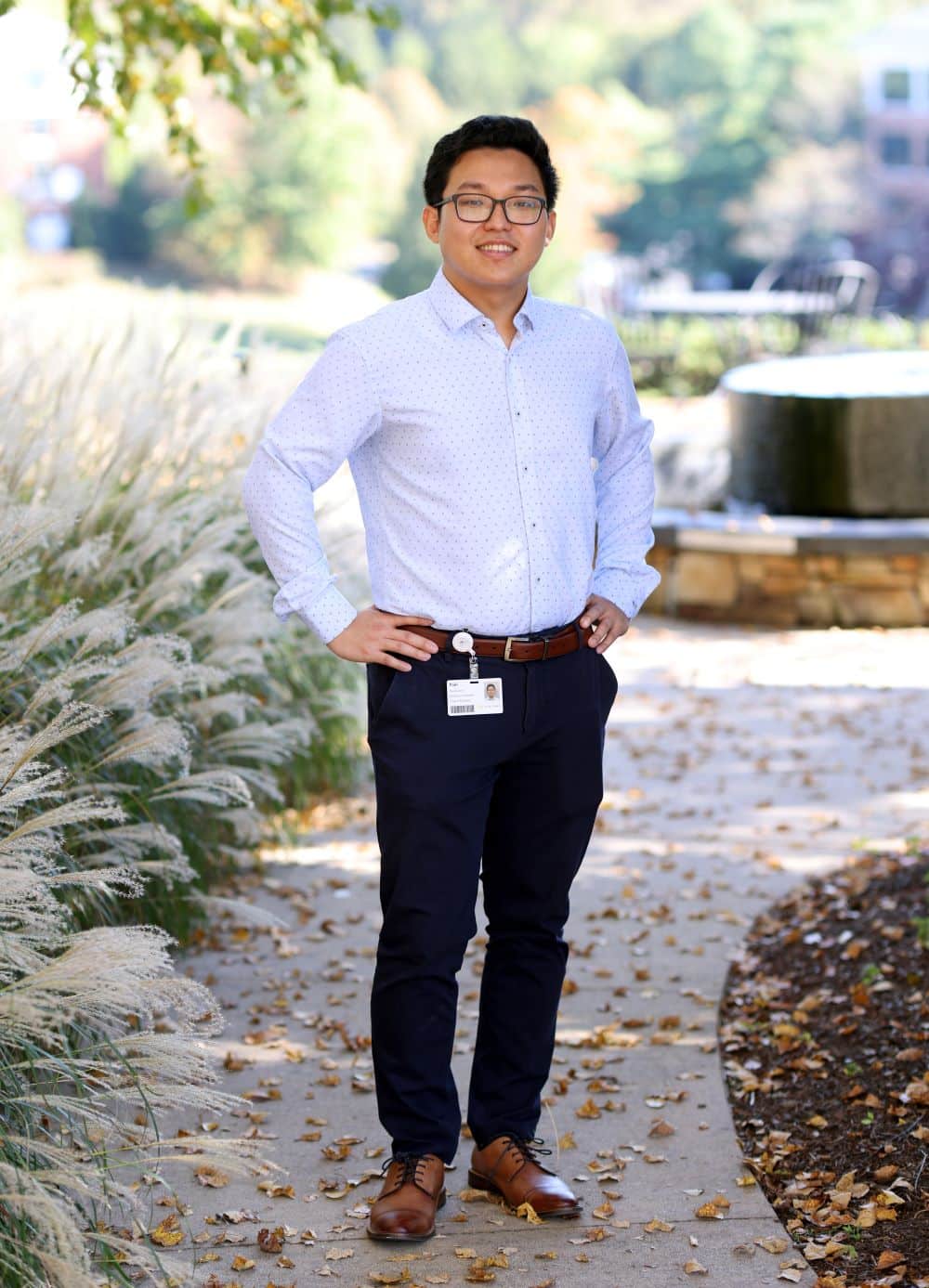 Paul is a licensed and board-certified genetic counselor specializing in hereditary cancer predisposition syndromes. He conducts genetic counseling sessions for patients from Sentara Martha Jefferson Hospital and Sentara RMH Medical Center in Harrisonburg, VA. 
He works with people who have a personal or family history of breast, colorectal, and other cancers, with the primary goals of providing a full hereditary cancer assessment, discussing appropriate genetic test options, and providing necessary medical management recommendations based on the results. 
He enjoys spending time with his two cats, Dexter and BeeBee, and eating delicious food in Richmond, VA, where he is based. 
Past First Tuesday sessions have featured topics as diverse as diabetes management, stroke signs and symptoms, and how to cope with the emotional effects of seasonal changes. All sessions feature Sentara Martha Jefferson's community health team and medical staff, and frequently include local experts as well.  
For More Information or to make a topic suggestion:
Contact Setour Dillard, BSN, to register or answer any questions about these classes at 434-984-4640 or sadillar@sentara.com.