First Tuesday Education Series
Living to the Fullest: Achieving Great Outcomes through Weight Loss Surgery
Tuesday, February 7, 2023
5:00 pm-6:00 pm
Free!  No Registration Required
Your Instructor:
Timothy Snow, DO, FACS, FASMBS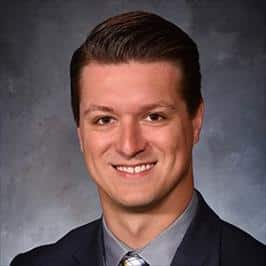 Join Dr. Timothy Snow, Director of Bariatric Surgery at Sentara Martha Jefferson Hospital.  Dr. Snow is in his 3rd year of surgical practice at Sentara Martha Jefferson Hospital.  He completed his general surgery residency at Stony Brook Southampton Hospital in New York followed by a fellowship in Bariatric and Minimally Invasive Surgery at Duke University.  Since 2019, Dr. Snow has served as the Program Director for the Sentara Martha Jefferson Center for Metabolic Weight Loss Surgery.  In addition to this, he functions as the Surgical Director of Martha Jefferson's Robotic Surgery Program that began in 2022 and was also selected to serve on the Sentara Surgical Physician Advisory Group.  Most recently, Dr. Snow has extended his surgical expertise as the Director of Bariatric Surgery for Sentara Rockingham Memorial Hospital.  Dr. Snow serves on multiple surgical committees at the national level and was a speaker at this past year's Virginia Bariatric Society Meeting.
Contact Setour Dillard, BSN, to register or answer any questions about these classes at 434-984-4640 or sadillar@sentara.com.