Upcoming Wellness Programs
Take Time to Recharge
Wellness Programs for Our teams
Getting away for a few minutes can make a huge difference in your mental health. Join us for massage, mindful moment, regular nature walks, or even an offsite retreat.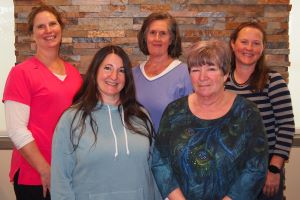 Our fantastic team of five massage therapists rounds on all hospital departments and Sentara medical offices monthly and provides special massage events for staff throughout the year as well. Massage rounding schedule.
Massage team leader: Becky Getz
Team members:
Kate Hall
Cora Houghton
Alexa Matthews
Cecelia Mills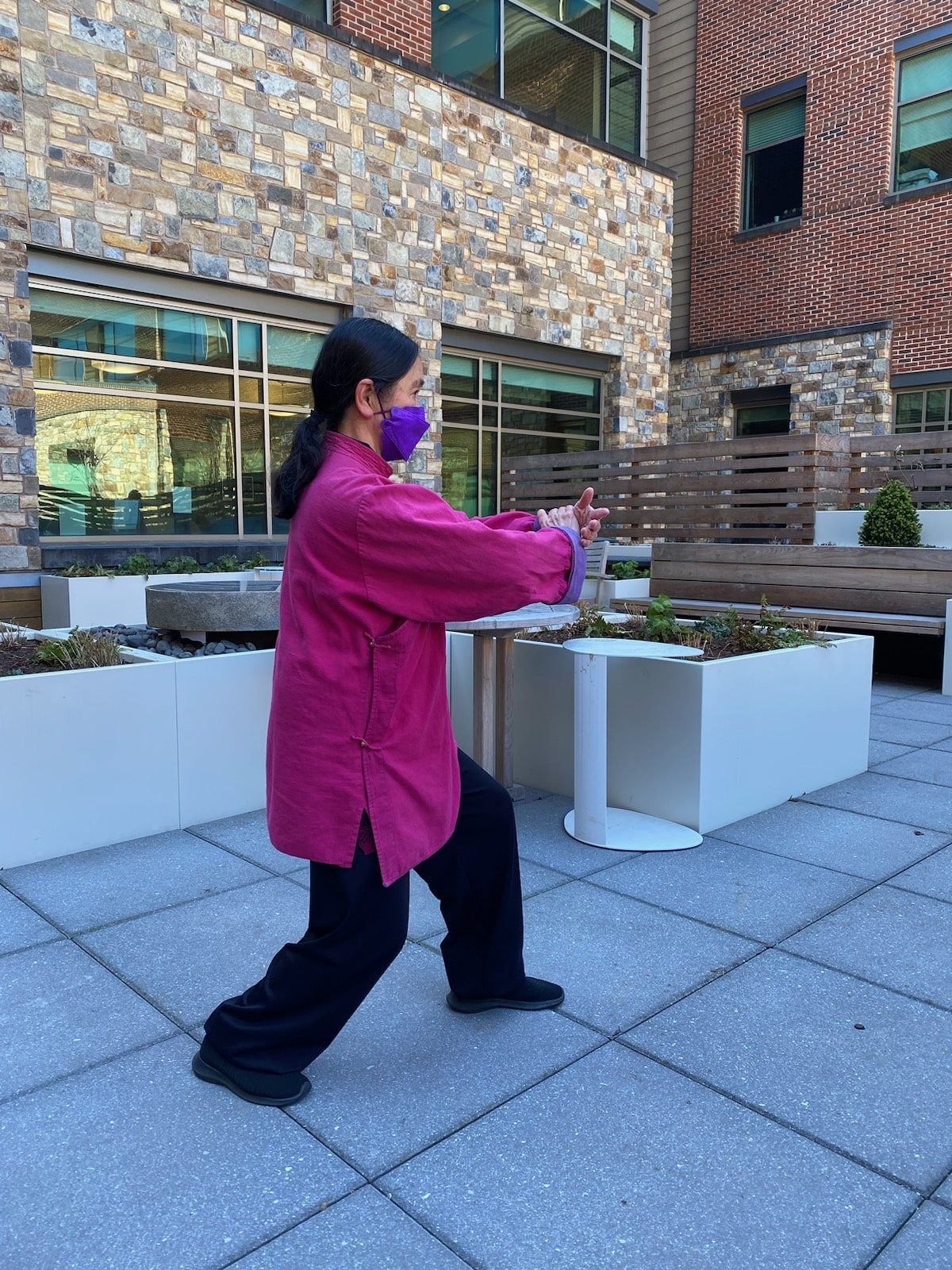 We are fortunate to have two therapists (bios below) with deep expertise in mindful movement rounding twice a week on all hospital units. These therapists provide short, five-minute movement practices that tap into the grounding energy of the body to help you recenter. In Stress First Aid terms, these practices help you move back into the "green" zone, so it's easier to manage the challenges of your day. Mindful Movement rounding schedule.
Hiromi Johnson (pictured): Hiromi was born in Tokyo, Japan and began her practice of T'ai Chi and Ch'i Kung in 1980 to rehabilitate her knees after surgery. She studied under two Masters of the Cheng-Ming School in Tokyo in 1988 and continued to practice after she moved to Charlottesville in 1998. Hiromi believes that one of her missions is to increase  awareness of the health benefits of T'ai Chi and Ch'i Kung. In 2004, she founded a non-profit educational association, the Charlottesville T'ai Chi Center, to reach out to the Community. Her teaching focuses equally on the martial applications, health benefits, and meditation aspects of the Internal Martial Arts.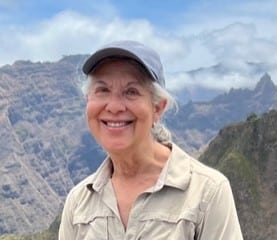 Dori Feldman: has practiced yoga for many decades, and has been teaching for about 12 years.  After retiring from a career as a Federal lawyer, she received her initial yoga certification at the Kripalu Center for Yoga and Health.  She received a Certificate in Therapeutic Yoga for Seniors at Duke University Integrative Medicine, and Certification as a Dynamic Gentle Yoga Teacher from Rudy Peirce, M.A., Founder and Director of the program.  She has taught yoga classes at fitness facilities and independent and assisted-living communities in the Charlottesville area and currently teaches a weekly chair yoga class for Sentara Martha Jefferson Hospital on Zoom.  In addition to rounding for the Intentional Care program, Dori volunteers with the SMJH Caregiver Center.   She is an avid exerciser, and also enjoys walking, hiking, and bicycle rides.  She and her husband love to travel, especially hiking in the National Parks and taking expedition cruises.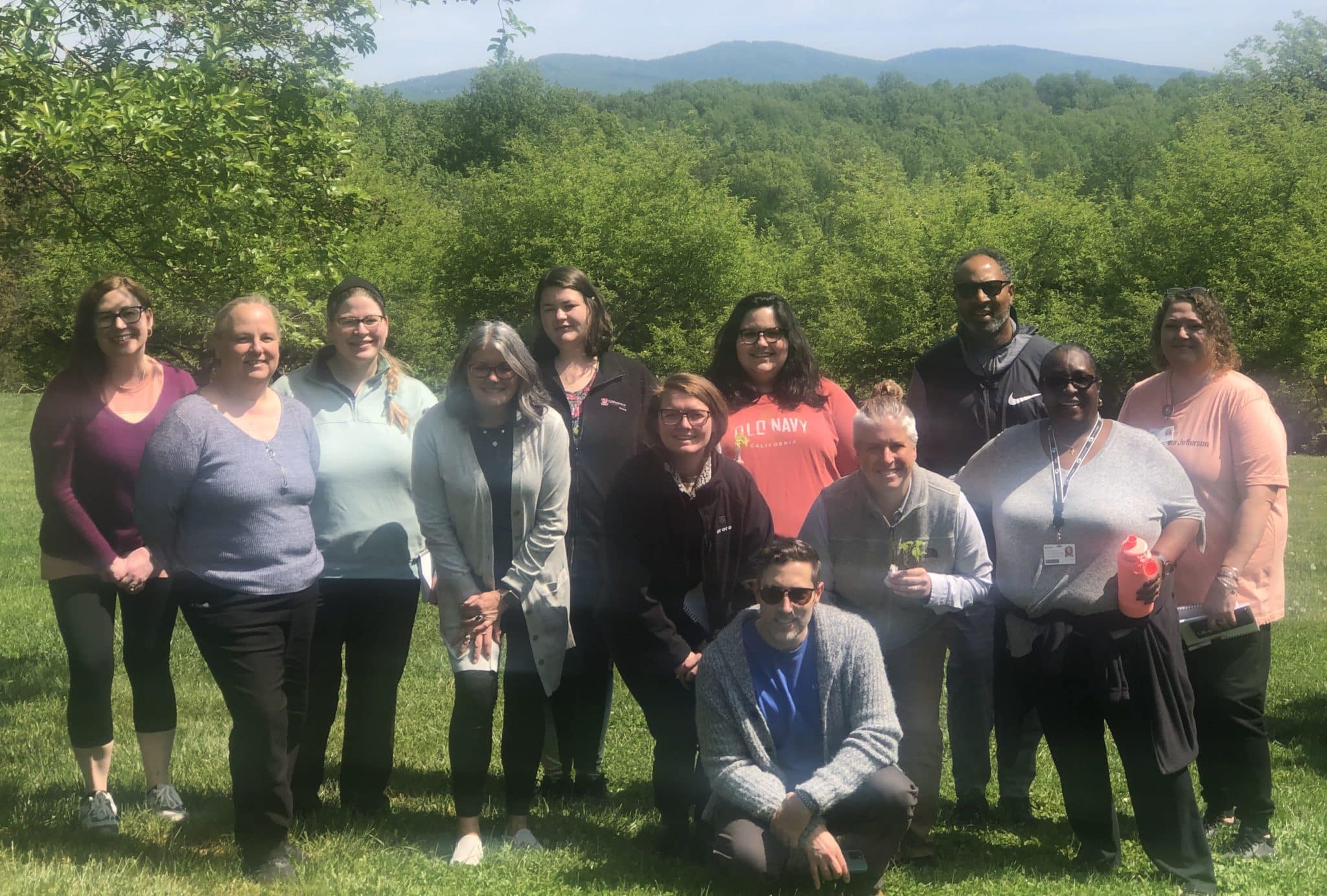 Reflect and recharge with a half-day retreat at Morven, the beautiful retreat center just 20 minutes from SMJH. You'll spend the morning with reflection, meditation, walking the grounds, and exploring evidence-based practices that foster inner resilience and strength. 
Retreats are open to all staff, at the discretion of managers. Employees may use four hours of sick leave to attend the retreat, and all participants are eligible for four education contact hours. Click here to see the process. Community support through the Martha Jefferson Hospital Foundation makes possible six retreats a year, with for 8-12 attendees at each.