Elizabeth "Betsy" Raich was diagnosed with breast cancer nearly four years ago. She received multiple surgeries and radiation treatments from the Sentara Martha Jefferson Cancer Care Center.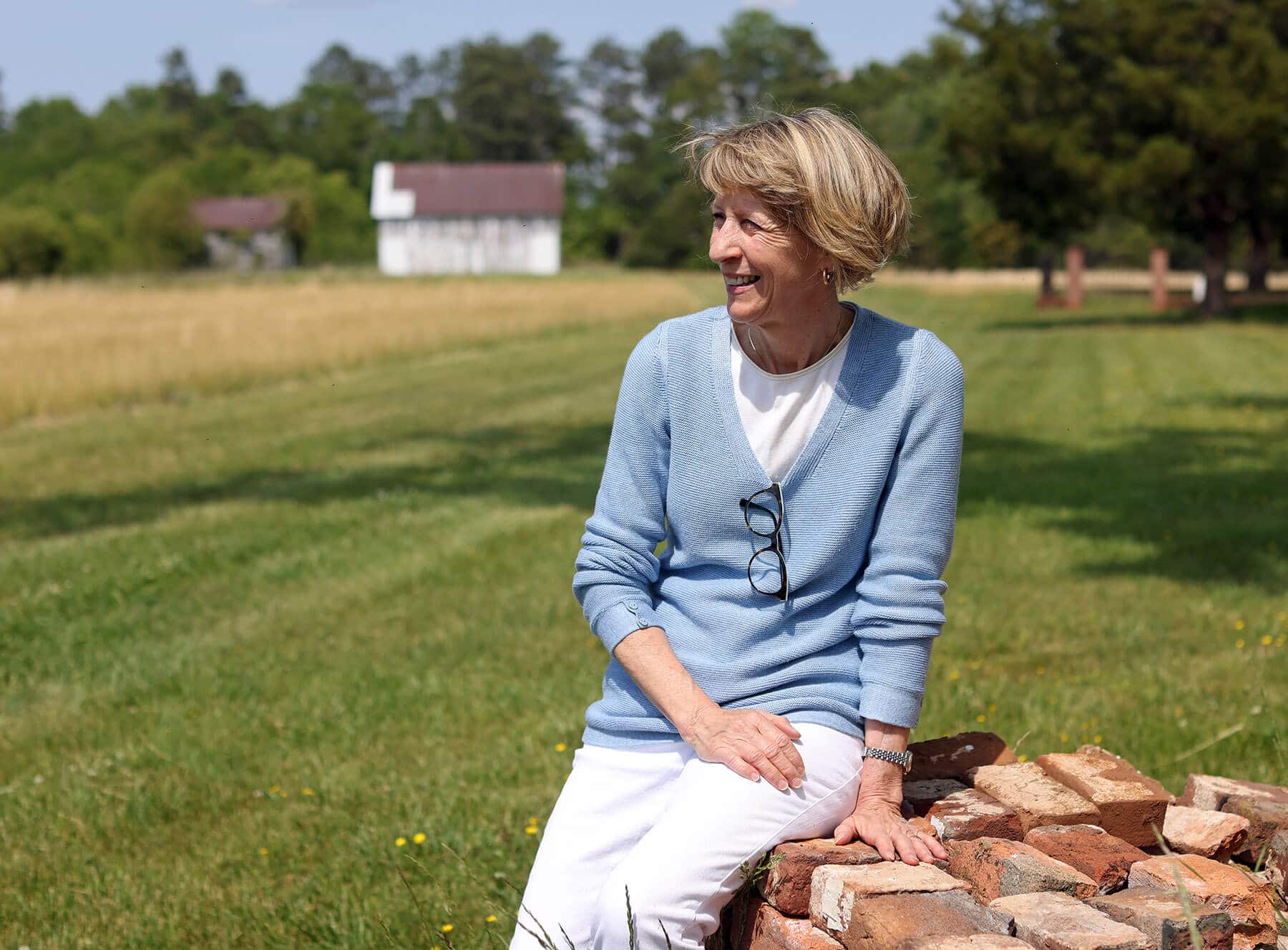 She's incredibly grateful for the loving, expert care she received.  "I feel blessed to have had such a compassionate, capable medical team to see me through such a scary diagnosis as cancer."
Cancer-free for three years, Betsy recently "graduated" to the Sentara Martha Jefferson Cancer Survivorship Program, which focuses on patients' needs after they complete treatment. The program offers a wide range of support services and resources, including chaplain-led support groups for patients and family caregivers; access to mental health care, nutrition counseling, and fitness training; and genetic testing and education provided by a certified genetic counselor.
"It's comforting to know there's a team looking out for me should a need arise in the future," says Betsy.
The Cancer Survivorship Program is a circle of caring that exists solely because of gifts from grateful patients and community support.
These days, Betsy isn't wasting time dwelling on the disease. She is focused on personal interests that bring her joy: applying her newly attained master gardener certification to revive the landscaping around her beloved Howardsville home, and training her English lab puppy, Kirby, to be a therapy dog who can comfort others.
Betsy feels blessed to have had a compassionate, capable medical team to see her through her cancer journey. "I can't say enough good things about the care I received at Martha Jefferson," Betsy says. "I have a lot of interests, and I don't want to think about cancer. Cancer isn't my identity."
Pascale Hapgood (right) and her 2023 In the Pink tennis partner Laura Leetzow. Pascale Hapgood was still three months away from her annual mammogram when...