Haden Center for Nursing Excellence
Nursing Excellence is the cornerstone of Sentara Martha Jefferson Hospital.
The scholarship was such a blessing for me and my family and played a significant part in my career, in large part because it enabled me to do what I love to do. Going from a construction career into nursing was a huge switch for me, but I feel like I have found my calling.
Forrest Yoder
BSN
Advancing Nursing Excellence
At Sentara Martha Jefferson Hospital, exceptional nursing teams drive innovation, patient satisfaction, and superior patient outcomes. The Haden Nursing Institute supports both new and experienced nurses as they deepen their expertise, advance in their careers, and explore new avenues to express their passion for caregiving.
Since its inception over a decade ago, Haden has helped hundreds of nurses achieve their goals and earn advanced degrees, moving Sentara Martha Jefferson Hospital ever closer to our goal of having at least 80% of our nurses with a BSN degree or higher. 
We see the fruits of these investments in the fact that Sentara Martha Jefferson Hospital recently earned its 4th consecutive Magnet® designation, the gold standard in nursing excellence. Fewer than 9% of hospitals nationwide ever achieve Magnet, and fewer than 2% have been Magnet-certified four times running.
Your support fosters this excellence through:
Nursing scholarships and loan forgiveness programs
Specialty certification and re-certification
Expanded opportunities, including Advanced Nurse Practitioners in specialty areas including palliative care, cancer care and senior services
Research and evidence-based practice fellowships
Nurse residency program for new graduates    
National Recognition
Magnet® Honor Signals Excellence in Nursing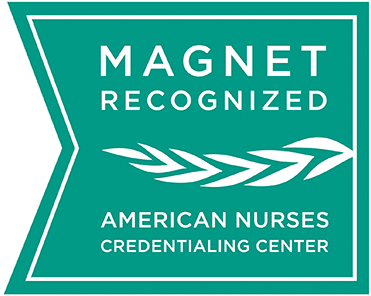 In 2021, Sentara Martha Jefferson Hospital received its Magnet® designation from the American Nurses Credentialing Center, becoming the first Sentara hospital to achieve this designation four consecutive times. This highest national honor, which distinguishes healthcare organizations that meet rigorous standards of nursing excellence, currently is bestored on just 9% of all U.S. health care hospitals.